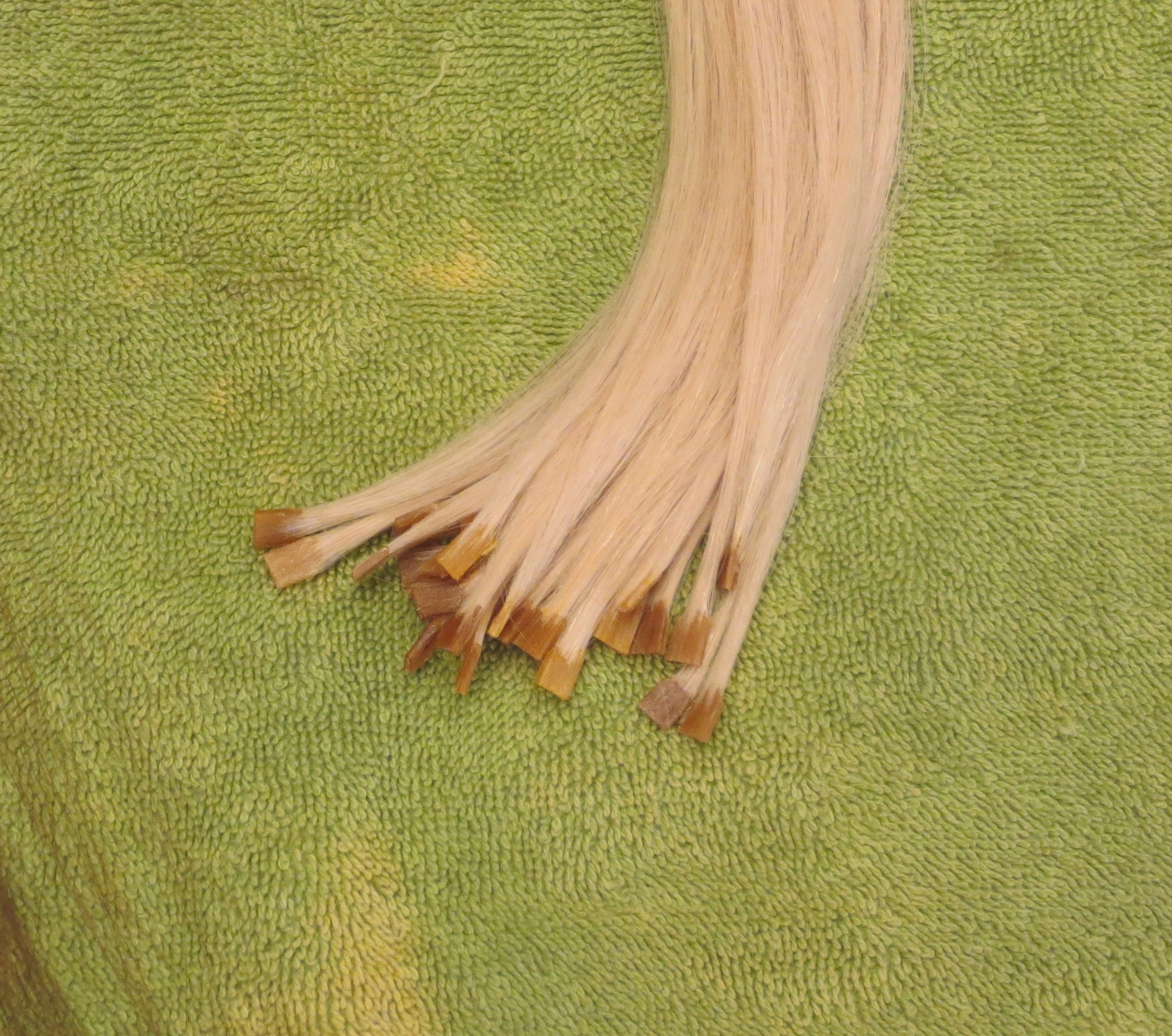 Fusion is the oldest of the modern hair extension techniques, dating back to 1987.  The year Philip James began doing extensions.  Fusion extensions are known as a "strand" method.
Small groupings of extension hair are attached to small sections of your hair using a keratin protein bond.  This bond is melted, then rolled between the fingers with the section of your hair, in order to streamline the bond with your hair.  The melting temperature is half that of a normal curling or flat iron.
This is a cylindrical bond.  There are also flat fusion bonds, which are small squares.  Some prefer one over the other.  We prefer the cylinder shape as there are no "corners" on the bond.
Some extension bonds can break down sooner than others, but generally this is a method that will be secure for 4 months.  The extension hair in this method cannot be re-used.
Fusion bonds should be removed at the salon, not at home.  Fusion extensions should also not be allowed to just "wear out" of your head.  We have seen this frequently with clients coming from other salons.  This is a major factor in some of the unfavorable results from fusion extensions one may read about on the internet.
Fusion, still a popular way to add length and volume!